Dark denim plus bamboo breadline tee plus Boyfriend feather crown equals perfect Sunday workwear.
See more after the jump....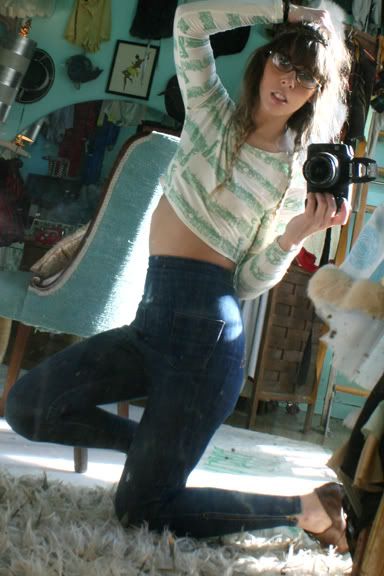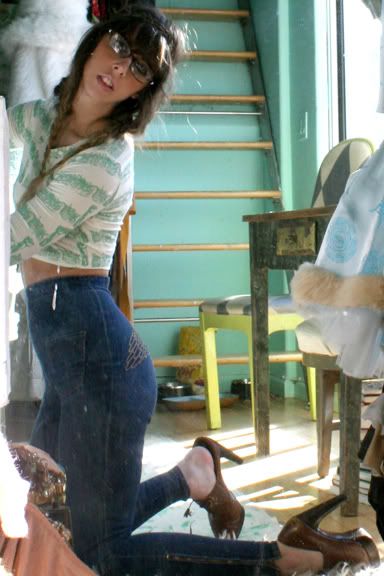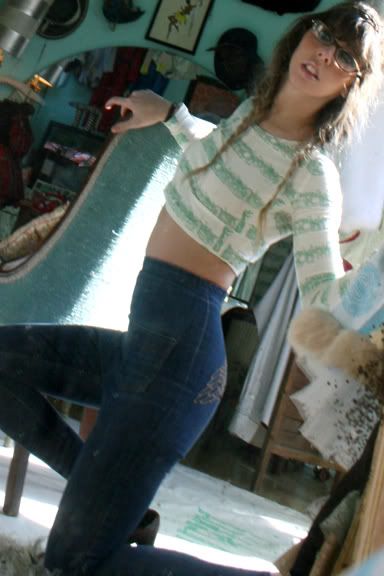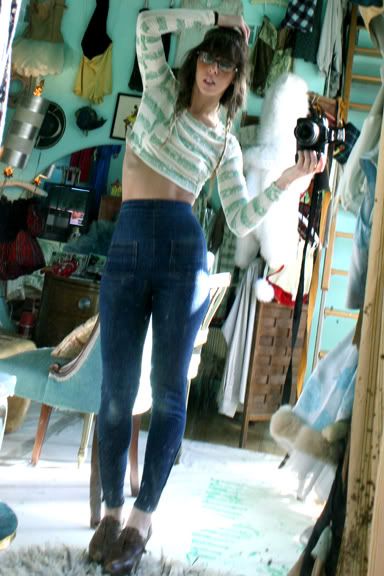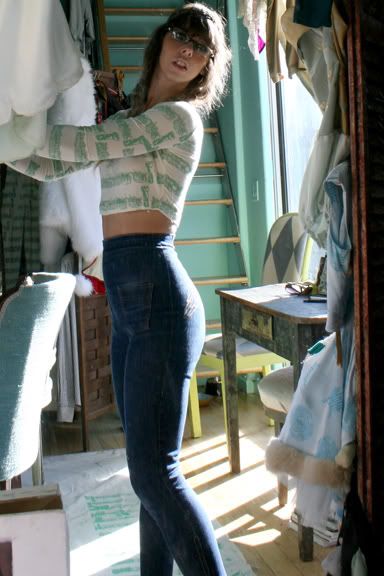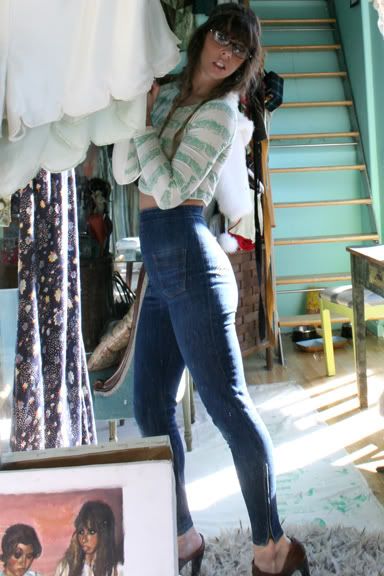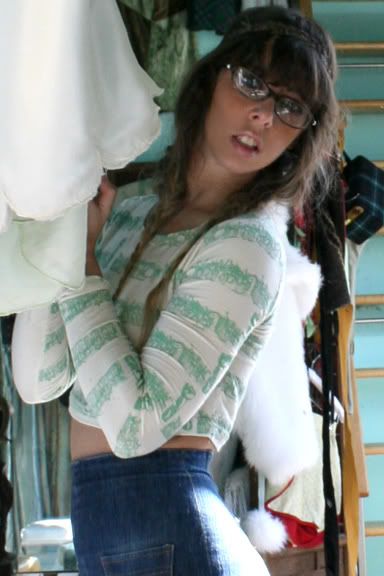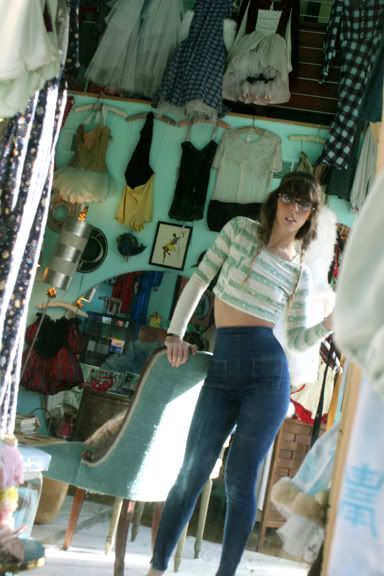 Working late last night, the same bamboo stripes with cotton flannel bloomers and turn of the century Abercrombie made for coziness extreme.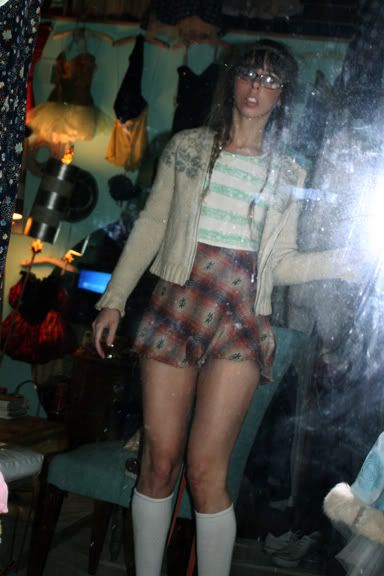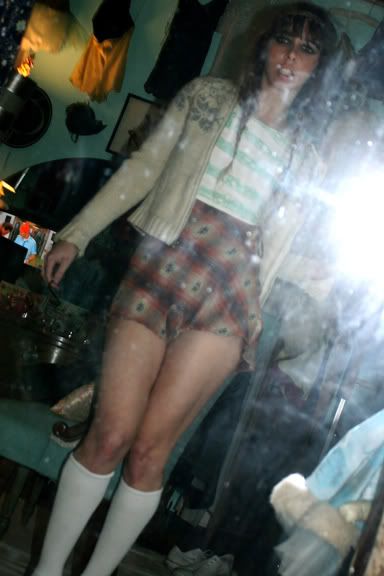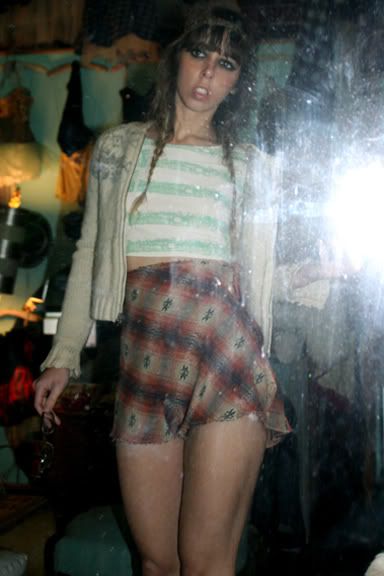 Working on the weekends is not so bad.
CLOTHING:
Opiate by Mandate of Heaven Dark Denim Wing Jeans... returning soon and now organic :)
Opiate by Mandate of heaven Breadline Stripe Mini Tee.... Coming February (in limited edition)
Boyfriend Feather Crown.... $35, CONTACT US TO PLACE AN ORDER
Chanel glasses
MANDATE LOVES YOU.