Awesome interns Kristen and Whitney put on some Freedom 2 Pieces and frolicked for us the other day. In fact, they put on a lot of stuff for us; more photos are coming soon.

1. On Whitney: Red knit cotton and blue and white cotton searsucker 2 piece with heart eyelet trim, white and silver corded lace up shorts, red heart pockets and removable straps....
Sold to a Handsome Fur
2. On Kristen: Blue and white striped cotton and deep red linen 2 piece with white and silver corded lace up shorts and matching deep red star pockets.... size medium, $300

Want one? Contact us.

X

SEE MORE PICTURES AFTER THE JUMP....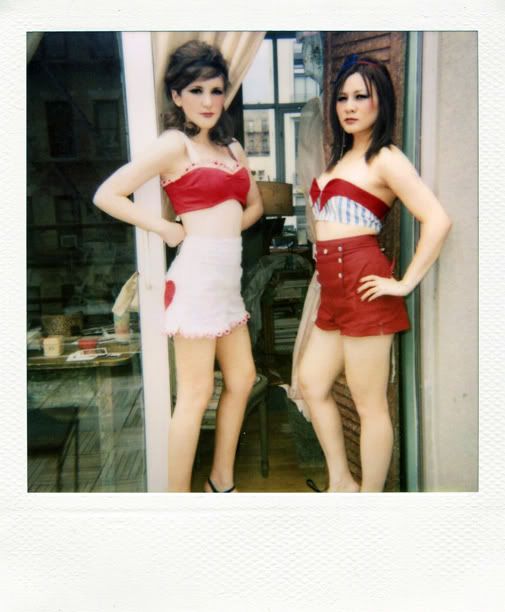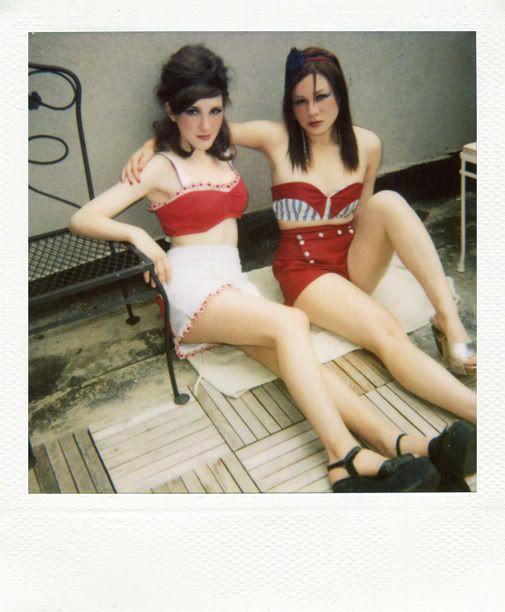 CHECK BACK LATER FOR MORE PATRIOTISM.
(BTW, Freedom 2 Pieces are great for the 4th, but you can wear these babies all year long. Mix and match with what you've got for endless ensemble possibilities.)
MANDATE LOVES YOU