We had a blast at the Mandate holiday party last week- got so drunk so fast, we almost forgot to take pictures. Here are the few we managed.... wish they more properly conveyed the mayhem. BTW, our friends are awesome :)
SEE MORE SHOTS AND CLOTHING DETAILS AFTER THE JUMP...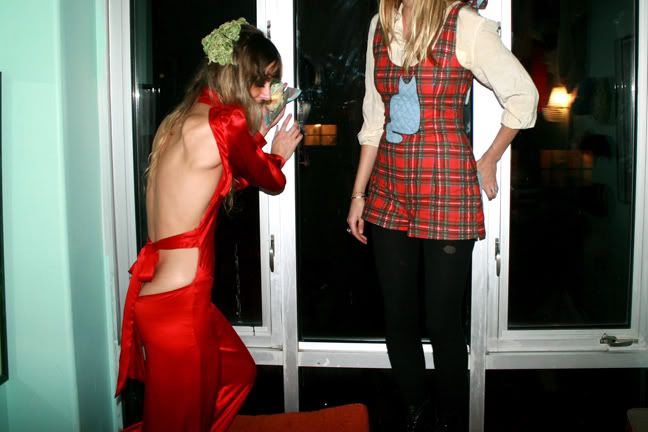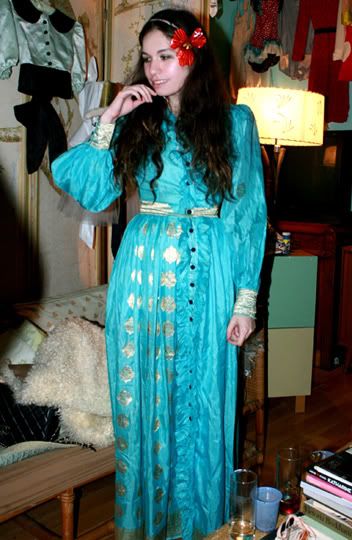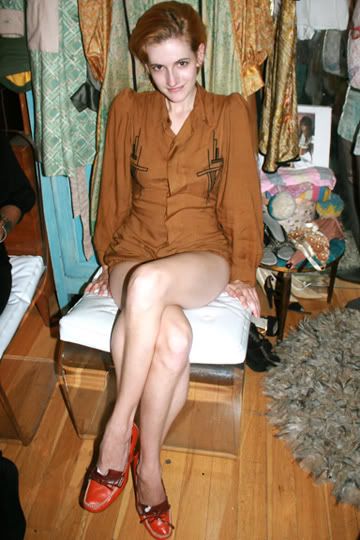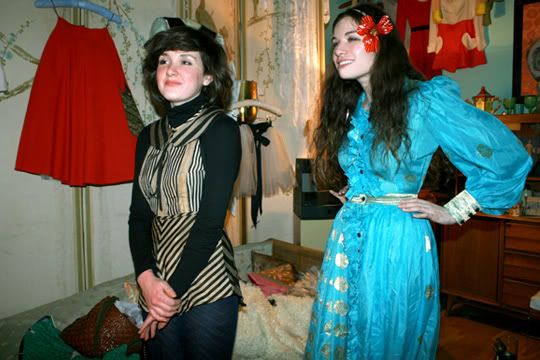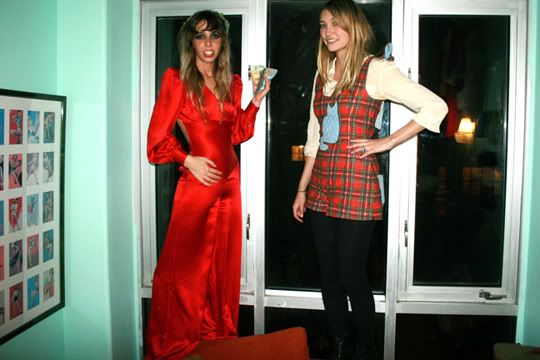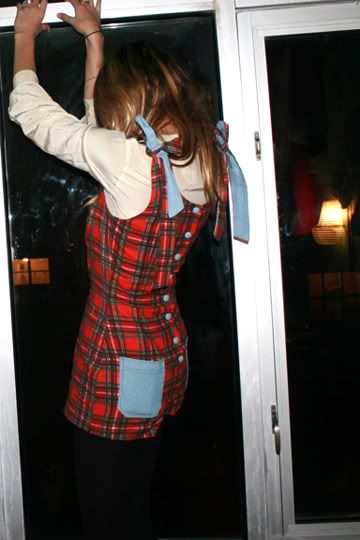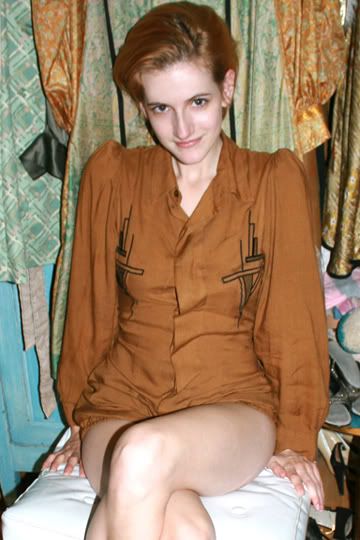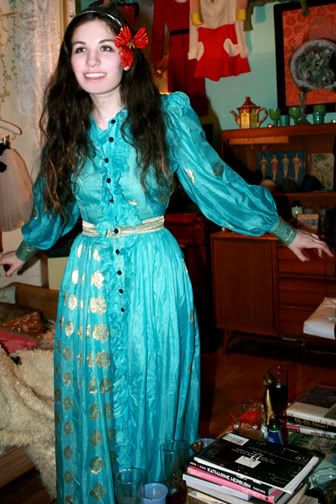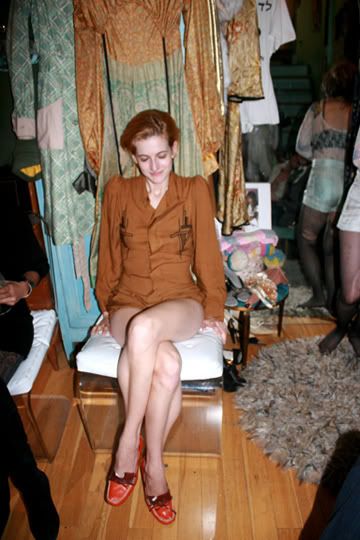 After everyone left, we remembered the camera. We needed more shots of this little number... so we tried.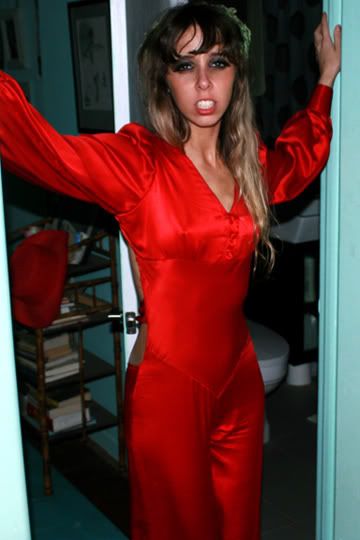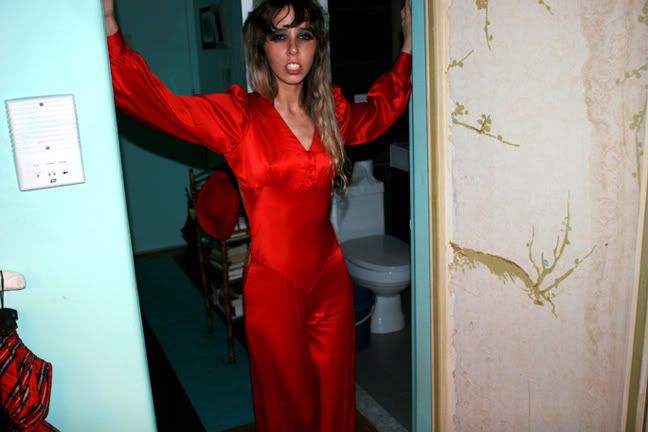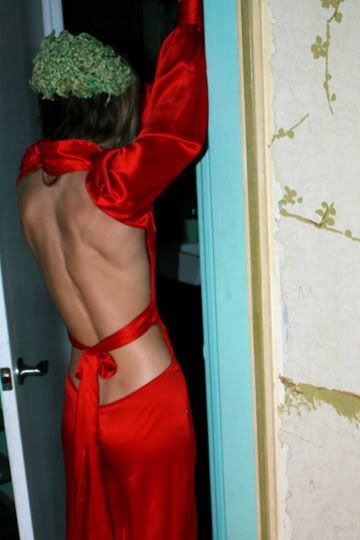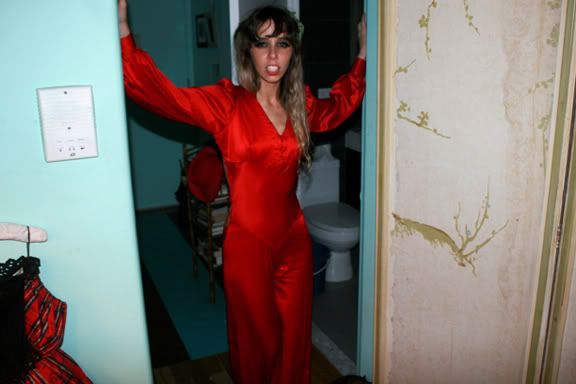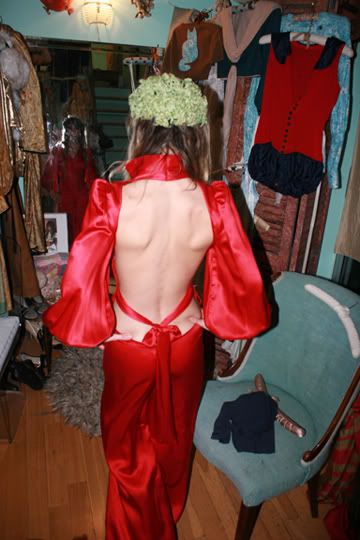 1. Red Vintage Silk Satin Backless Hostess Pantsuit... size extra small, $330
2. Red and Multicolor Plaid Vintage Cotton and Recycled Denim Cat Playsuit... Noelle's Own
3. Turquoise and Gold Vintage Silk Sari Hostess Gown.... Leah's Own
4. Burnt Umber Cotton/Rayon Recycled Shirt Playusit with 70s-Does-Deco Embroidery... size small, $260
5. Black and Gold Vintage Silk Blend Halter Playsuit Fall 09 Collection... Whitney's Own
For more information, or to make a purchase, CONTACT US.