New Fort Mandate is officially up and running; below check out super cute Mandate girls Helen Tong and Jamie Peck helping us christen the shop.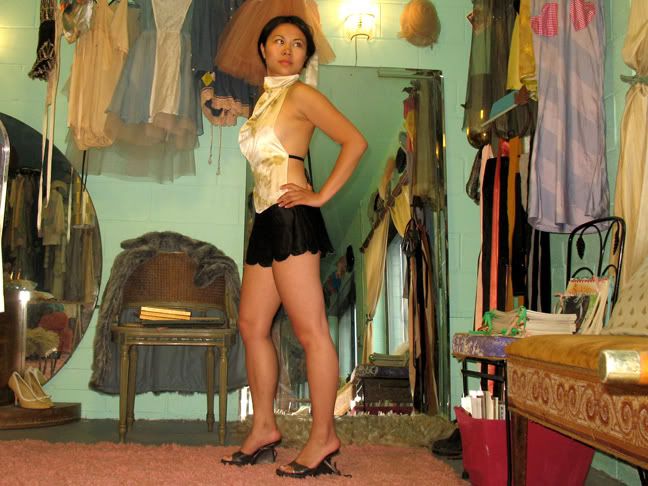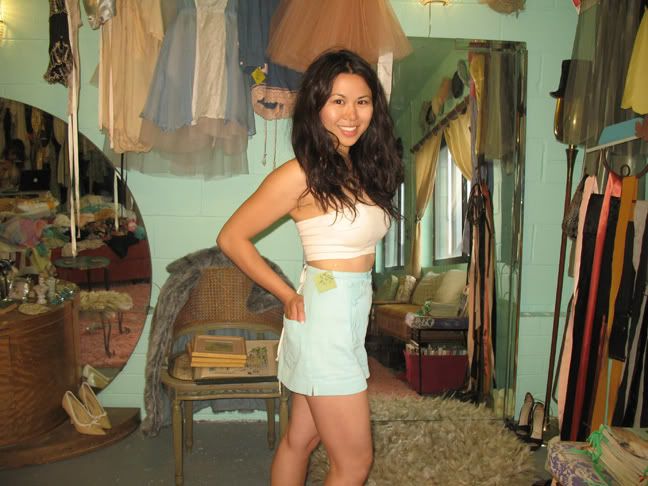 Helen looks perfect in her new Mandate Mint Collection kimono silk halter playsuit and Spring Ten show sample hemp twill bustier (worn here with
Julia's
Mint Collection robin's egg blue pique sailor shorts).
Here are a few more shots of all three ensembles, just because these ladies are so darn lovely:
Jamie's gonna be sporting this guy all summer; in fact, Helen's got one to rock too. Do YOU have something this perfect for the season?
If not, you obviously need to stop by the fort.
However, here's even more inspiration: