"By the pricking of my thumbs, something wicked this way comes,"
cried Extra the Faint of Heart.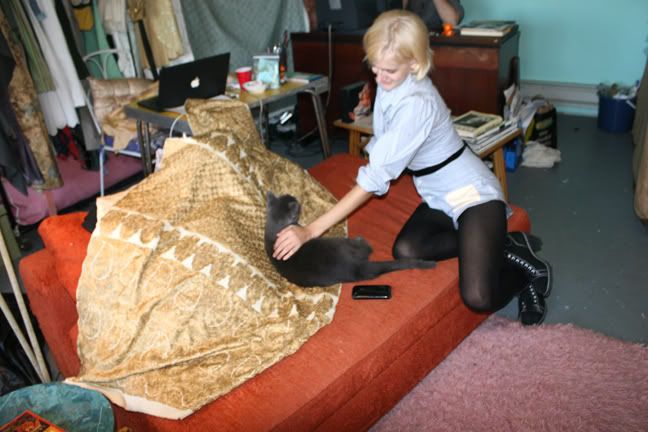 ....but soon we saw that Uncle Leo had slunk in, too.
But then, quick as a wink....
.....the shady Uncle seized their magic for himself......
...and Pagan Hours had begun.
Sara
barely survived her trek through endless feral woods, but arrived at the Bushwick Fort just before collapsing.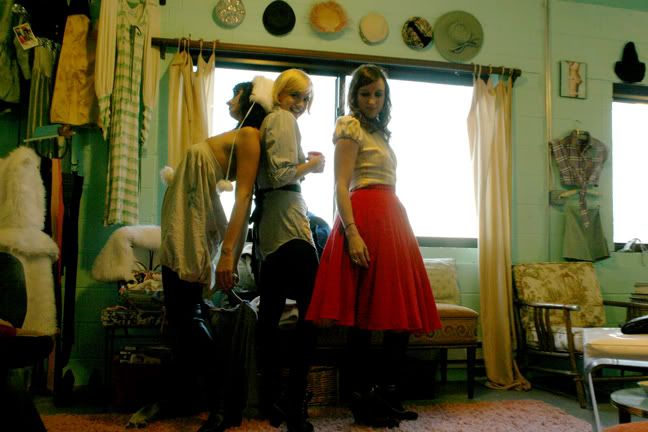 Luckily Lady Jessica remained a pillar, as the fragile girl was revived.....
...with the formidable restorative powers of our Opiate Winter Bonnet.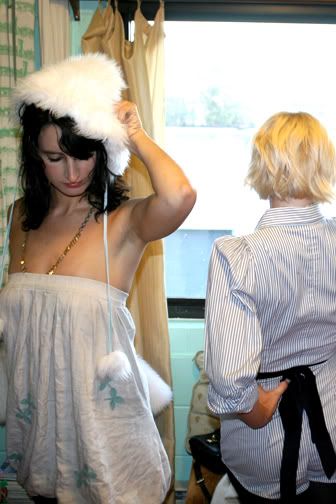 (Sara wore her own Mandate Mint Collection one of a kind Sack Playsuit with our
Opiate faux fur and organic fleece Winter Bonnet.
CONTACT US
to order your own;
$95.)
(Jessica wore her own Mandate Mint Collection one of a kind Man's Shirt Playsuit.
)
No stranger to peril, dashing
Jenny
deftly fought her her way through maurauding hordes on her own quest East. However, she arrived dapper as ever to peruse the harvest, thanks to her gymnastic dexterity and sly dressing skills.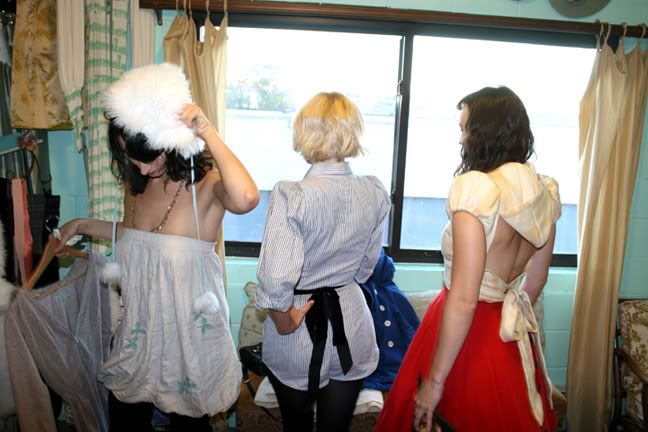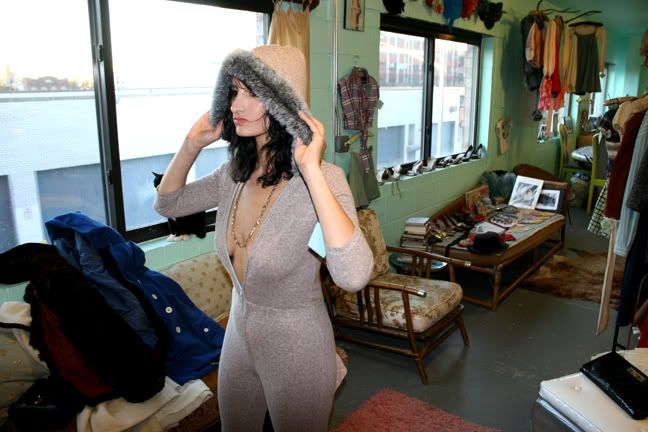 *Moral: If one must flee through the wilderness from murderous royals, always do so in comfort and style.