Lots of our stuff can be worn several different ways, some of which aren't immediately obvious. Here's a couple cases in point.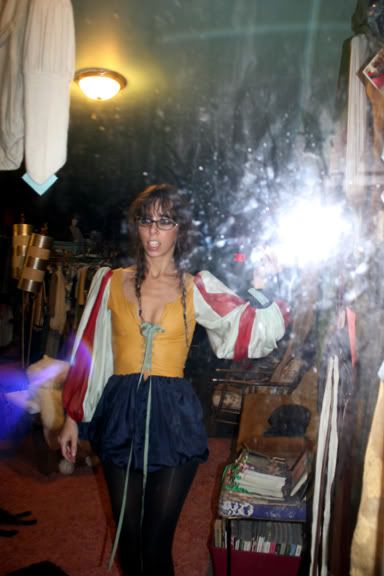 (Mint Collection one of a kind vintage silk and recycled leather playsuit,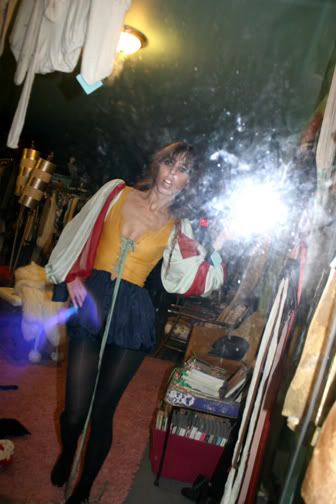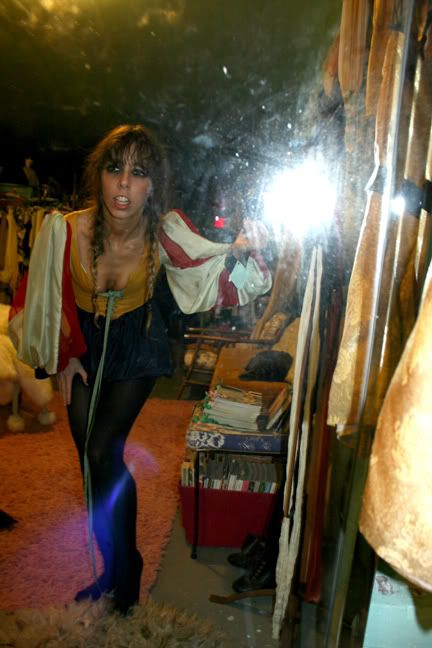 Cape skirts are another role reversal great; check out the short slideshow below to see how they work. The little number pictured is now the proud property of one lovely
Noelle Lynch
; but no worries, as we've still got some similar (though one of a kind) dudes waiting for you here at the fort.