We were straightening up around the store the other day and saw this little dude chilling out on a chair. We got so excited about it, we had to take pictures.

See more shots and item details after the jump.....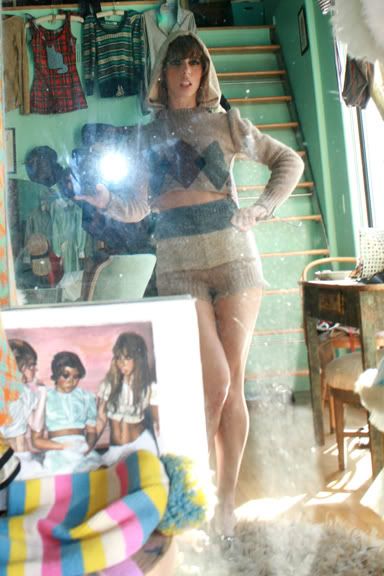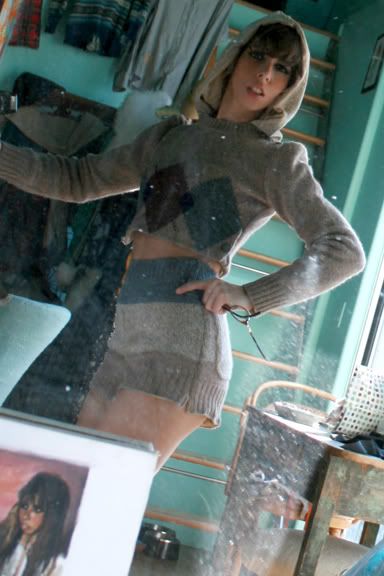 Sometimes the camera kinda missed the mirror, but the other stuff looked so nice in the resulting pictures, we thought we'd leave em in....


Sweater 2 Piece wanted to go outside for a while. It was perfect all by itself on this crisp but warm fall day; when it gets colder, tights and a coat will make it super cozy.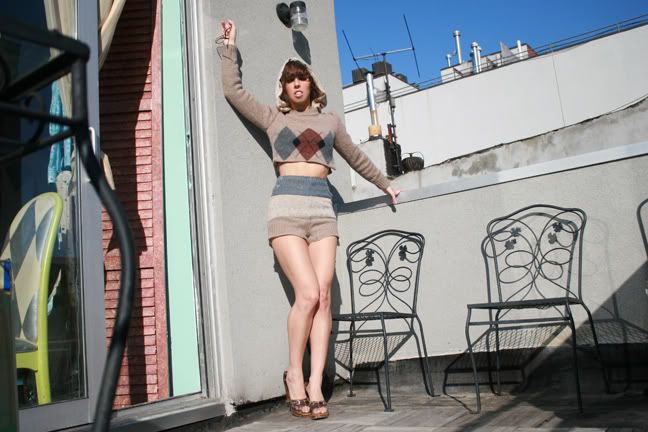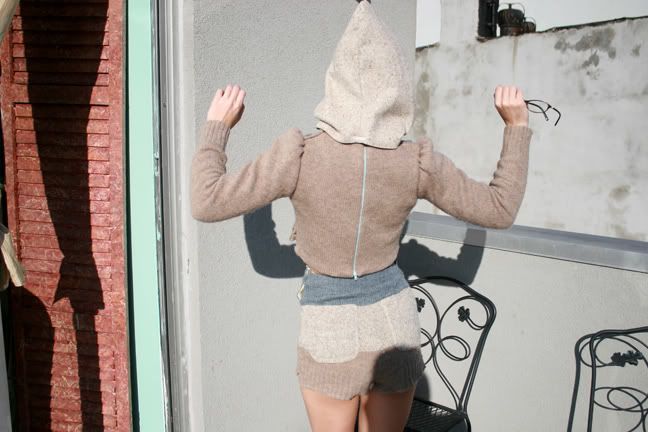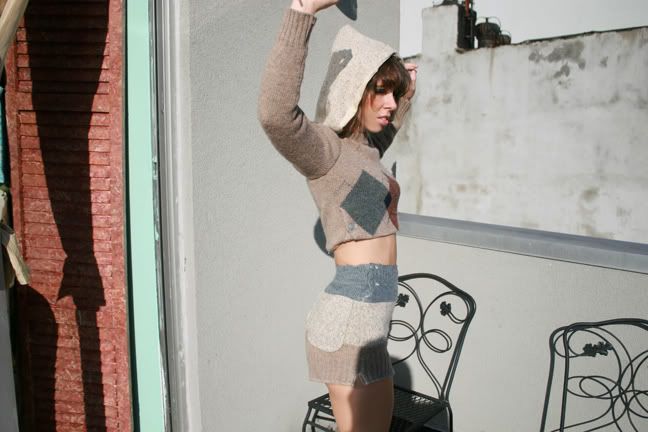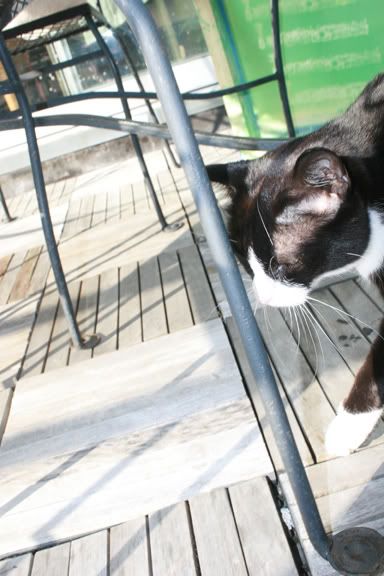 1. Recycled Wool Sweater 2 piece with knit lining, color blocked shorts, side buttons and removable hood.... SOLD

2. Vintage cotton flannel and organic white fleece reversible shorts with lace up back... size small-medium, $180

3. Faux fur jacket with kitty ears.... fits most, $300
4. Vintage yellow silk and vintage orange and blue plaid wool lady dress with bias cut skirt and black wool Peter Pan collar and buttons.... size extra small, $220
5. Blue vintage satin printed sweetheart top, tap shorts and full skirt with tulle underskirt and vintage rabbit fur trim.... $350